The Infinite Sparkle Méthode Cap Classique 2019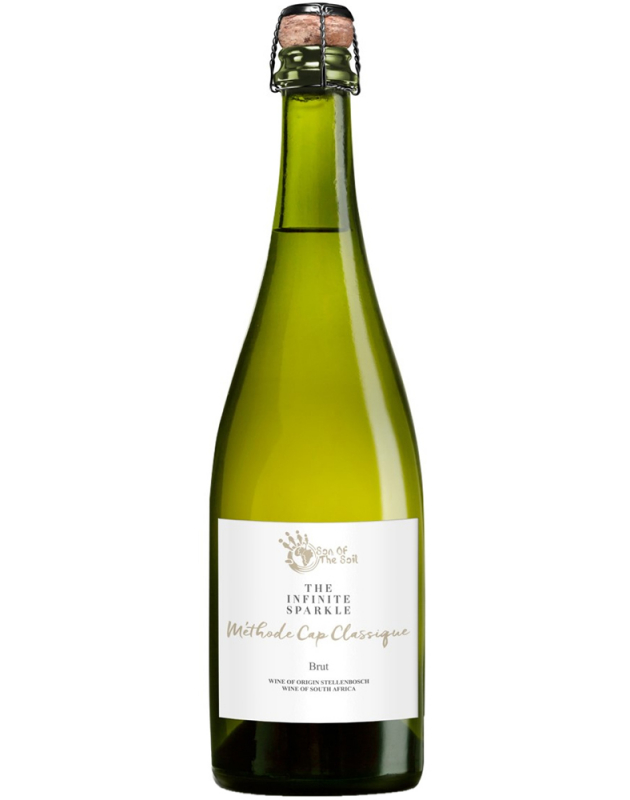 The Infinite Sparkle Méthode Cap Classique 2019
An elegant Cap Classique with a light golden hue and fine persistent mousse. Fresh apple, white peach and citrus blossom entice on the nose. A refined palate shows bursts of lemon, stone fruits and raspberry with a hint of yeasty complexity. Beautiful acidity contributes extraordinary length and finesse to this Cap Classique, creating magical moments.
Technical Analysis
alc
12.22
rs
4.1
pH
3.10
ta
7.7
Wine Information
Accolades
Brand Group
Son of the Soil Wines
Other
All the grapes are handpicked in bins. The whole bunches are gently pressed in pneumatic presses to collect the purest juices named cuvée. After two days of settling the juice is fermented in stainless steel tanks at about 15-17°C with specially selected yeast strains. To add complexity to the wine, a portion of the Chardonnay is fermented in older French Oak barrels. No malolactic fermentation is done to preserve the freshness of the wine.
Winemaker
Denzel Swarts
Variety
Chardonnay
Blend Percentage
78% Chardonnay, 21% Pinot Noir, 1% Pinot Meunier
Food Suggestion
The versatile Cap Classique can be served with breakfast, bobotie for lunch, fresh mussels for dinner or creme brûlée for dessert. Not to mention the obvious match with fresh oysters, pâtés, or if all else fails, on its own with the people you love. Serve between 6-8°C
Ageing
This Cap Classique is ready to drink upon release. The 2019 has all the attributes to gain in richness and complexity for 4 to 6 years, but can be matured for much longer.
Range:

Son of the Soil Wines